MX Bites / April 24, 2022
These days it seems everyone has a problem. Turn on the TV and you will hear politicians talking about how to solve world hunger. On the other hand business, people are looking for the solution to business problems, and of course, salespeople guarantee you that their solution solves all of your problems. 
While we did not re-invent anything written in this article, we thought that it would be cool to point out some of the problem-solving techniques that our team is using to resolve business challenges that our customers are facing.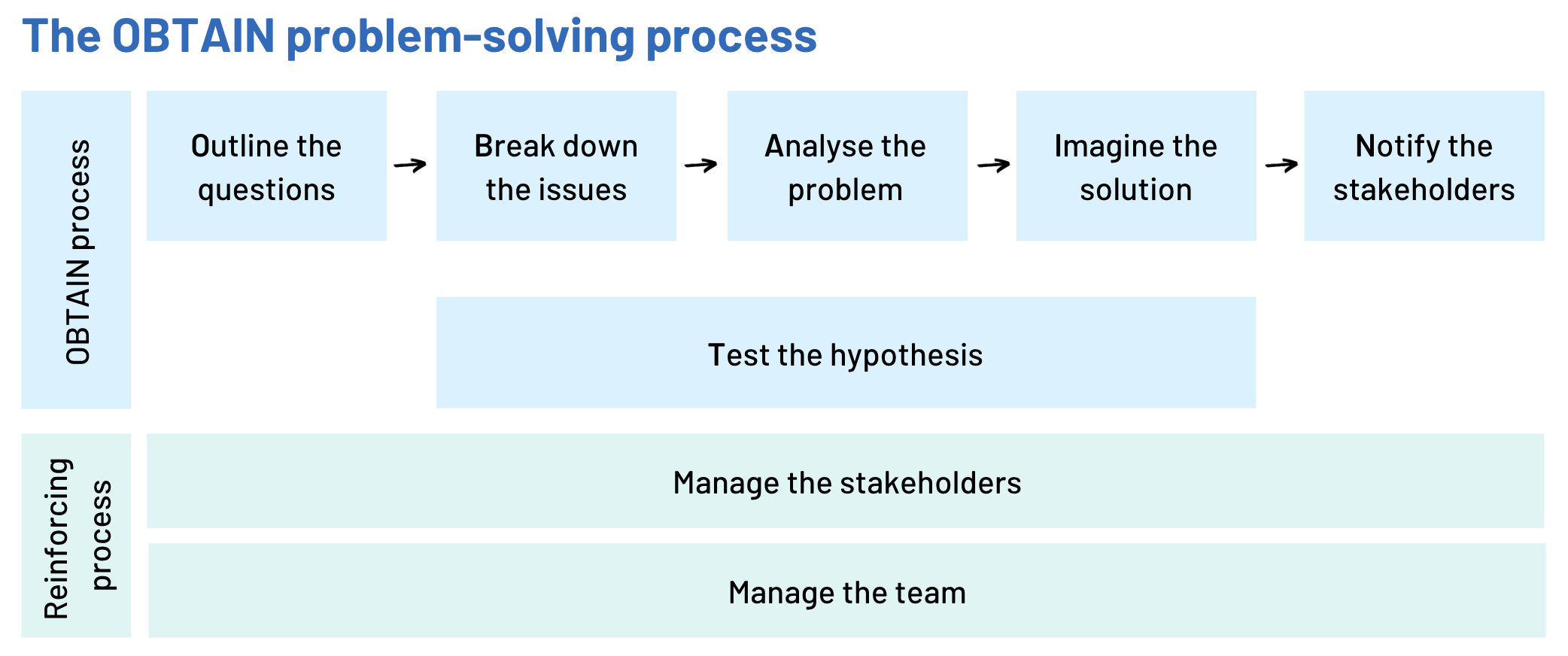 Effective problem solving is about logical thinking based on robust analytical evidence. Weiss developed OBTAIN process as a proven problem-solving methodology where he highlighted 35 of the most important tools for business.
The OBTAIN is a six-step methodology: 
O

utline the questions

B

reak down the issues

T

est the hypothesis

Analyze

the problem

I

magine the solution 

N

otify the stakeholders  
In this article, we point out 21 out of 35 tools and techniques from OBTAIN framework.
This article does not give you a laundry list of techniques for solving any given business problem. Rather, it provides methodology on how to frame, approach, and solve any problem that you might come across in your business.
To learn more about OBTAIN framework and to find out all of the 35 tools please check out the book Key Business Solutions by Antonio E. Weiss. Alternatively, connect with us for coffee and learn about some breakthrough stories.