MX Bites / December 16, 2021
With the year 2021 coming to a near-end Customer Experience (CX) is more important than ever, becoming an essential contributing factor to a brand's success today and long term. The concept involves pretty much everything from the level of service to how well products fit into consumers' lives and has evolved beyond anything any of us could have seen in the past –from improvement to online experiences to optimized customer journeys. 
With Covid-19 in mind and its ever-mutating variants, every company today needs to be two things: an experience-focused company, and a technology company. The essence of operating digitally is no longer an option but critical to any business's survival, irrespective of the size, or operating model.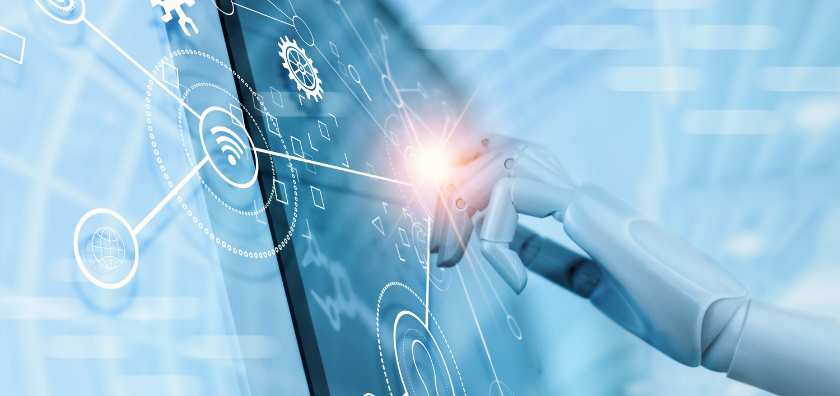 The most important trends in 2022 are likely to focus on the developing technology trends, and as tools emerge, they allow us to combine them in new and impactful ways. In this post, we share our top 5 predictions for CX in 2022. 
1. Adopting Artificial Intelligence (AI)
AI and analytics became an integral part of enterprises as they reacted to the changes in working arrangements and consumer purchasing brought on by the Covid-19 crisis. AI has the capability of accessing vast amounts of scattered data from different places, and identifying patterns in seconds, much faster than humans. With the adoption of these technologies and the ongoing evolution, enterprises will reflect on lessons learned over the past 2 years guiding their efforts well into the decade ahead successfully.
2. Striving for CX agility 
The ability to change, grow and innovate speedily, to keep up with present-day consumers is a requirement, or organizations risk biting off much more than they can realistically chew, tarnishing their reputation. Customers value the overall purchasing experience as much as the service or product they are buying. Irrespective of what product you sell or who is buying it, you must be able to stay on top of changing customer preferences and adapt to their needs – in the end anticipating and delivering customer service needs becomes your sales tool. Omnichannel customer feedback will be a requirement, mandated when it comes to responding and interacting with your customers 
3. Data & Privacy matters 
As we have shifted into digitization, customers have become increasingly aware of the amount of information they are sharing, resulting in a spike in online data and security measures. The ability to provide a sense of transparency allows a willingness to trust, that way people are open to sharing their data knowing the organization will protect it and deliver value.  
4. Integrating Human Interaction & Automation 
When we are unhappy with a service, we are more likely to contact the business to express our dissatisfaction. We are also more likely to call as opposed to draft emails and will consider waiting on hold to speak to a customer representative or manager. Businesses today must offer high-quality interactions to provide a valuable opportunity for competitive advantage to draw upon an effortless experience even when the initial take-off was unpleasant. Despite the use of chatbots, attempts to anticipate the need for resolution tying the two in for functional use will become an area of improvement for businesses.  
5. Empathy in CX 
Customers who sense a lack of empathy are likely to take their business elsewhere, thus making it vital to build deeper connections and relationships with your customers. Empathy is all about walking in our customer's shoes, and understanding and being sensitive to their thoughts, feelings, and experiences. We have two customers – external customers and internal customers, organizational stakeholders that we need to help us deliver exceptional experiences to customers. Businesses will be seen fine-tuning their ability to maintain existing relationships as well as build more.
"It takes 20 years to build a reputation and five minutes to ruin it. If you think about that, you'll do things differently." – Warren Buffett
Contrary to what customer experience trends you follow, certain elements have immersed themselves within the term. In today's times – outstanding customer experiences are personalized, omnichannel, AI-powered, data-centered, and customer-focused. To excel as a business, businesses must learn to digitally transform at every step as outdated models no longer support modern consumer demands.